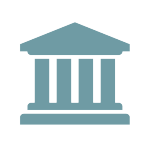 CFPB Issues Consent Order With Loan Officer For Alleged RESPA Violations
The Consumer Financial Protection Bureau (CFPB) issued a Consent Order on May 25, 2016, with David Eghbali, a loan officer formerly employed by Wells Fargo Bank, over an illegal scheme to manipulate escrow fees charged to consumers. The CFPB alleged that Eghbali directed New Millennium Escrow Inc., a settlement-service business, to decrease escrow fees so that he could offer prospective borrowers "no-cost" refinancing transactions in order to close more loans and to increase his commission. To compensate for such decreased fees, Eghbali directed New Millennium to artificially increase fees for other consumers in other transactions. In exchange, Eghbali referred settlement-services business for federally related mortgages to New Millennium, totaling more than 100 loans from November 2013 through February 2015.
The terms of the order require that Eghbali not give or accept any fee, kickback, or thing of value pursuant to an understanding that any real-estate-settlement-service business will be referred to a consumer.
Furthermore, Eghbali is limited from participation in the mortgage industry in any professional capacity for one year from the effective date and must pay a civil penalty of $85,000 to the CFPB.
The consent order is available here.