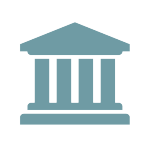 CFPB Issues Consent Order Against Pre-Paid Card Companies for Engaging in Unfair Acts or Practices
Recently, the Consumer Financial Protection Bureau (CFPB) entered into a consent order with a reloadable prepaid card company and its partner, which processed payments for the prepaid cards. The companies were ordered to pay $10 million in restitution to harmed customers and fined $3 million. By stipulating to the issuance of the consent order, neither company admitted or denied the factual allegations or legal conclusions made by the CFPB.
Both the card company and the processor allegedly failed to take preventative action to curb the likelihood of a system failure that denied consumers access to directly deposited paychecks. The companies' subsequent remedial measures were either non-existent or were not adequate to make the consumers whole in a timely manner.
Prepaid cards allow consumers to, among other functions, obtain direct deposit of payroll and other funds to the card, load funds onto cards at various retail locations, and make bill payments and card-to-card transfers. When the prepaid card company decided to switch its payment processor, preventable and foreseeable errors occurred during the transition. Consumers were unable to access their own funds or were charged excess fees because they could not check the balance on their cards and unknowingly made purchases with insufficient funds on the cards.
The CFPB's consent order focused on two main aspects: 1) lack of prophylactic measures that could have been taken prior to the transition, and 2) an inadequate response to the failures after the transition occurred. Specifically, the CFPB pointed out that the card company could have gone through a trial run of the transfer from the old payment processor to the new one, did not make sure that their customer service capabilities could handle an influx of complaints in the event the transfer was not successful, and did not take steps during the transition to ensure consumers would have uninterrupted access to their funds on the card. Alleged errors resulting from the transition include: 1) over 13,000 customers unable to access their account information through the company's online portal; 2) about $160,000 in false "maintenance" fees assessed; 3) direct deposits not timely received; and 4) false-negative account balances reported.
In addition to the fines, the companies must implement various procedural safeguards for future transfers, increased customer service response capabilities, conduct internal system audits and improvements, and continue to work with the CFPB to ensure compliance.
The full text of the consent order may be found here:  http://files.consumerfinance.gov/f/documents/201702_cfpb_UniRush-Mastercard-consent-order.pdf.