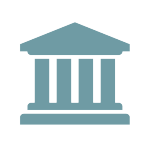 CFPB Issues Consent Order Against Debt Collection Firms
On January 9, 2017, the CFPB issued a consent order against two related debt-collection law firms and their president for multiple violations of the Fair Debt Collection Practices Act ("FDCPA") and Fair Credit Reporting Act ("FCRA"). The firms' medical debt collection activities cover approximately 700,000 debts totaling over $500 million annually, for which the firms were paid on a contingency basis for debts collected.
The CFPB concluded the firms violated the FDCPA by making false representations and using deceptive means in the course of collecting consumer debts. First, the firms sent demand letters to consumers and made collection calls that threatened lawsuits and falsely implied these communications were from, or directed by, attorneys. In fact, attorneys had not reviewed consumer accounts or evaluated whether threatened lawsuits were appropriate. Second, before filing collection lawsuits, the firms notarized some consumers' written affidavits regarding their debts without properly verifying consumer signatures on those affidavits in violation of state notary law.
Finally, the firms violated the FCRA when they furnished more than one million consumers' credit-related information to a credit reporting agency without safeguarding the accuracy and integrity of the information provided. The firms were found to have no procedures or protocols in place to protect consumer information, as is required by the law.
As a consequence, the CFPB ordered the firms to repay $577,135 in consumer refunds to individuals who received demand letters that were not reviewed by attorneys, and to pay $78,800 to the CFPB's Civil Penalty Fund. The consent order also orders the firms to change their written and verbal disclosures to consumers to avoid deceptive language regarding attorney involvement in collection actions, and requires the debt collectors to correct their unauthorized notarization practices and consumer credit reporting activities.
The CFPB's consent order is available here:
http://files.consumerfinance.gov/f/documents/201701_cfpb_Works-and-Lentz-consent-order.pdf.