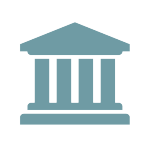 CFPB Issues Consent Order Against Bank for Alleged ECOA Violations
The CFPB recently issued a Consent Order against a large national bank (the Bank) alleging that the Bank engaged in a pattern or practice of applying extra scrutiny to, negatively assessing, and often denying credit card applications of Armenian Americans. The Bank consented to the issuance of the Consent Order without admitting or denying any of the findings of facts or conclusions of law presented.
The Consent Order alleged that Bank employees considered applicants with last names ending in –ian or –yan, especially if the applicant's address was in or around Glendale, California, to be more likely to commit fraud or to incur significant charges and then leave the country or otherwise not pay off the charges. The Consent Order further alleged that the Bank took corrective action against employees who failed to identify such applicants. Supervisors and trainers allegedly instructed employees to "conceal their reliance in the credit decision" on such applicants by telling Bank employees not to discuss the decisions in writing or on recorded phone lines.
The CFPB alleged that the Bank more frequently denied credit applications based on Armenian national origin, as compared to other similarly situated applicants, and did not provide a legitimate, non-discriminatory explanation for doing so. Further, when an application was denied based on an employee identifying the applicant as Armenian American, the CFPB alleged that the Bank did not accurately and adequately inform the applicant of the reason for the action in an adverse action notice required by ECOA and Regulation B.
The CFPB also alleged that the Bank took other negative actions against such applicants, such as: (1) denying a credit card application or approving it on less favorable terms; (2) applying additional scrutiny to the application, including by requiring further information such as a verification of the applicant's income or assets; (3) placing a block or hold on the applicant's account; and (4) referring an applicant to the Bank's fraud prevention unit for further review and a potential account freeze, line decrease, or account closure.
The Consent Order requires the Bank to pay $1,400,000 as redress to affected applicants and a $24,500,000 civil money penalty to the CFPB.