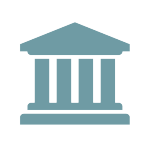 CFPB Issues Comment Request and Emergency Processing Request Regarding Designation of Rural Areas
On February 18, 2016, the CFPB published in the Federal Register a notice for request and comment pertaining to the application process for designating rural areas under federal consumer financial law. This information collection is being requested in connection with the Helping Expand Lending Practices in Rural Communities Act of 2015 (Act), which Congress passed on December 4, 2015.
The Act requires the CFPB to establish, within 90 days of its passage, a procedure by which persons and businesses may apply to have a geographic area designated as ''rural'' for the purposes of applying federal consumer protection law and certain exceptions related to rural areas. However, under standard Paperwork Reduction Act clearance procedures, the CFPB would not be able to meet this 90 day deadline. In order to publish the procedural rule by March 3, 2016, the CFPB has requested emergency processing and approval of its information request by February 29, 2016. Public comments must be received by April 18, 2016.
As part of the information request, the CFPB is requesting comments on: (a) Whether the collection of information is necessary for the proper performance of the functions of the Bureau, including whether the information will have practical utility; (b) The accuracy of the Bureau's estimate of the burden of the collection of information, including the validity of the methods and the assumptions used; (c) Ways to enhance the quality, utility, and clarity of the information to be collected; and (d) Ways to minimize the burden of the collection of information on respondents, including through the use of automated collection techniques or other forms of information technology.
The notice can be found here: https://www.gpo.gov/fdsys/pkg/FR-2016-02-18/pdf/2016-03422.pdf.