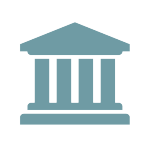 CFPB Issues Circular Regarding Negative Option Marketing
Recently, the CFPB issued Consumer Financial Protection Circular 2023-01 – "Unlawful Negative Option Marketing Practices" (later published in the Federal Register) affirming that "covered persons" and "service providers" must comply with UDAAP and that negative option marketing practices may violate UDAAP.
Negative option "refers to a term or condition under which a seller may interpret a consumer's silence, failure to take an affirmative action to reject a product or service, or failure to cancel an agreement as acceptance or continued acceptance of the offer," and it takes many different forms. For example, such practices may include: (1) automatic renewal plans, where customers must affirmatively cancel the subscription by a certain date to avoid continuing charges; (2) continuity plans, where consumers agree to, and will continue to, receive a product or service until they cancel the agreement; and (3) trial plans, where during the trial period the consumer initially receives free or discounted products and then after the expiration of the trial period consumers are automatically charged a recurring fee or higher fee unless they affirmatively cancel.
Noting the CFPB's alignment with the FTC's approach on these issues (citing the FTC's 2021 related statement), the Circular emphasizes the UDAAP risks associated with negative option offers if the offeror:
misrepresents or fails to clearly and conspicuously disclose the offer's material terms and conditions to the consumer (looking holistically at the context of the entire advertisement, transaction, or course of dealing, not just isolated statements);
does not obtain the consumer's informed consent before imposing charges (e.g., mischaracterizes or conceals the negative option feature, provides contradictory or misleading information, or otherwise disrupts the consumer's comprehension of the terms); or
deceives consumers seeking to cancel, creates unreasonable difficulty to cancel, or obstructs existing cancelation mechanisms.
Material terms of a negative option offer typically include, as applicable: (1) that the consumer is enrolling and will be charged for the product or service; (2) the amount the consumer will be charged; (3) that charges will be recurring unless the consumer takes affirmative steps to cancel; and (4) in trial plans, that charges will begin or increase after the trial period ends, unless the consumer takes affirmative action. The CFPB notes that these issues reflect concerns that both the CFPB and FTC have addressed under UDAAP and UDAP, respectively, and will continue to address in the future.
The CFPB also noted that, while it has primarily relied on UDAAP in bringing enforcement actions to stop such practices when deemed harmful, there are other federal consumer financial laws that it has used in this space as well, such as the EFTA/Regulation E and the Telemarketing Sales Rule. The Circular also notes related activity cited by the CFPB and FTC as problematic, such as digital dark patterns, which they intend to combat in partnership with one another.