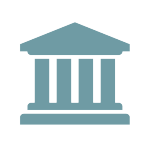 CFPB Issues Advisory Opinion on FCRA's Permissible Purpose Requirement
The CFPB recently issued an advisory opinion outlining certain obligations for consumer reporting agencies (CRAs) and consumer report users under section 604 of the Fair Credit Reporting Act (FCRA), which, among other things, enumerates the "permissible purposes" for which CRAs may provide consumer credit reports.
The advisory opinion explains that section 604's requirement that a CRA have "reason to believe" that the user requesting a consumer report has at least one of the "permissible purposes" listed in section 604 is user-specific, meaning that a CRA may not provide a consumer report unless it has reason to believe that all of the consumer report information it provides to a user pertains to the particular consumer whose report was requested. The CFPB notes that the use of poor matching procedures, such as name-only matching, can lead to violations of this requirement, and that CRAs may not rely on these insufficient procedures to form a reason to believe that the information contained in the consumer report relates to the consumer who is subject to the user's request. The advisory opinion warns that disclaimers included with consumer reports will not cure a failure to satisfy the requirements of section 604.
The CFPB also cautions users of consumer reports that FCRA section 604's prohibition on using or obtaining a consumer report without a permissible purpose is a strict one; the provision relating to users of consumer reports does not contain a "reason to believe" standard. The advisory opinion reminds users of consumer reports that FCRA contains a civil liability provision applicable to anyone who negligently or willfully violates the permissible purpose requirement.