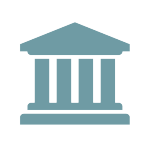 CFPB Files Suit against Debt-Relief Companies for Violations of UDAAP and the Telemarketing Sales Rule
The CFPB recently filed suit in federal court against two debt-relief companies, a service provider, and their owners for allegedly misrepresenting the companies as being affiliated with the federal government.  The Complaint also included allegations that the defendants falsely promised to eliminate consumers' debts and to improve their credit scores in exchange for thousands of dollars in advance fees.
The CFPB alleged that the defendants targeted financially vulnerable consumers and engaged in abusive and deceptive telemarketing practices in violation of the Consumer Financial Protection Act of 2010 ("CFPA") and the Telemarketing Sales Rule ("TSR"), which implements the Telemarketing and Consumer Fraud and Abuse Prevention Act.  As a result, the defendants allegedly have received millions of dollars from hundreds of consumers seeking debt-relief and credit-repair services.
According to the Complaint, the defendants instructed consumers to stop making payments on the debts enrolled in their programs.  When contacted about the debts, the defendants would respond on the consumers' behalf requesting verification of the debt.  However, if the defendants did not receive what they considered to be a sufficient response, they would then inform the debt collectors that the response was insufficient, deem the debt as invalid, and produce a "commercial record" stating that the debt balance had been reduced to zero.  Allegedly, the defendants falsely claimed that this debt-verification process eliminated or reduced the consumers' debt.
The CFPB alleged that the defendants violated the CFPA and the TSR when they (1) misrepresented that they were affiliated with, or endorsed or sponsored by, the federal government, specifically the CFPB and the FTC, (2) failed to make proper disclosures about the consequences of not paying debt, (3) took advance fees for debt-relief and credit-repair services, and (4) deceived consumers about the results that could be achieved.
First, the defendants allegedly used direct mailers that were designed to look like official government notices by using a seal similar to the Great Seal of the United States, and using a Washington, D.C. return address when the defendants operated solely in Maryland.  The defendants also allegedly failed to disclose that the use of debt-relief services may result in the consumer being exposed to lawsuits by creditors and debt collectors, and may increase the amount of money owed due to the accrual of fees and interest.  Additionally, the defendants allegedly took advance fees before altering the terms of the debts or achieving the promised results.  Lastly, the defendants allegedly claimed that they could eliminate or reduce principal balances by at least 60%, that creditors would be unable to collect the debts, and that their programs would increase the consumers' credit scores.
The CFPB's Complaint seeks injunctive relief, monetary relief to obtain redress for harmed consumers, and civil money penalties.
The case is CFPB v. Federal Debt Assistance Association, LLC, Case No. 1:17-CV-2997 (District of Maryland, Baltimore Division).