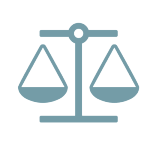 CFPB Files Complaint Against Debt Settlement Firm for Abusive Conduct
The CFPB recently entered into a proposed settlement of its lawsuit filed in California federal district court against a debt settlement company alleging that the company engaged in abusive acts or practices in violation of the Consumer Financial Protection Act and also violated the Telemarketing Sales Rule. In its complaint, the CFPB alleges that the company failed to disclose its relationship to certain creditors and steered consumers into high-cost loans offered by these affiliated lenders. The complaint alleges that the company regularly prioritized the settlement of debts owed to certain creditors over debts owed to unaffiliated creditors.
Under the proposed settlement, the company would be required to return at least $646,000 in fees to consumers, pay a $750,000 civil penalty, and stop settling debts for creditors with which it shares an ownership interest.