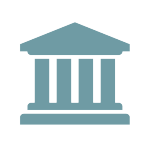 CFPB Fall 2019 Supervisory Highlights Features FCRA
The CFPB recently released its Fall 2019 Supervisory Highlights, featuring examination findings on furnishing information to consumer reporting companies (CRCs) and CRC obligations generally, pursuant to FCRA and Regulation V. The report notes newly identified violations and compliance management system errors by both CRCs and furnishers of consumer information, including banks, debt collectors, and mortgage, auto, and student loan servicers.
With regard to furnishers in the mortgage industry, for example, the report notes instances of inadequate policies and procedures that were not appropriate to the nature, size, complexity, and scope of the furnishers' activities. The Bureau's findings required those furnishers to develop and implement procedures to ensure more accurate reporting of consumer information, and timely information updates to better reflect the current status of consumer accounts.
Some furnishers violated FCRA by furnishing inaccurate consumer information to CRCs after consumers filed disputes with the CRCs identifying errors. In some of these instances, the furnishers failed to investigate the disputed information even after they reasonably should have been aware of it, and failed to provide consumers with an address to which they could send notice of inaccuracies in the information.
Other reported findings pursuant to FCRA and Regulation V concern furnishers' duties to provide: i) correct and updated consumer information; ii) notice of account first delinquency; iii) reasonable and timely investigation of consumer disputes; and iv) notice to a consumer that the furnisher has found a dispute frivolous or irrelevant.
With regard to CRCs, the report focuses on FCRA provisions related to their obligations to: i) ensure maximum possible accuracy of consumer information; ii) limit consumer reporting to permissible purposes; iii) restrict consumer information following identity theft; and iv) conduct thorough dispute investigations.