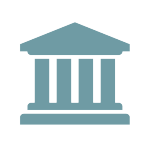 CFPB Extends Public Comment Period for Debt Collection Rule
On August 2, 2019, the CFPB announced in the Federal Register that it is extending the comment period for its proposed rule on debt collection practices. Comments must be received on or before September 18, 2019.
The CFPB previously published a Notice of Proposed Rulemaking (NPRM) requesting comment on the Bureau's proposed amendments to Regulation F which implements the Fair Debt Collection Practices Act (FDCPA). The proposed amendments would prescribe Federal rules governing the activities of debt collectors, as defined in the FDCPA. Please refer to WBK's previous article describing the NPRM here.