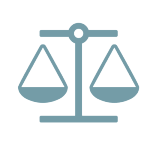 CFPB Denies Petition to Set Aside CID on Constitutional Grounds
The CFPB recently issued an order denying a student loan relief company's petition to set aside a Civil Investigative Demand (CID) on the basis that the CFPB's structure is unconstitutional, or in the alternative, to delay the CID until the Supreme Court's ruling on the issue in a case in which it recently granted certiorari.
The company's petition asked the CFPB to set aside the CID on the basis that the CFPB's structure is unconstitutional because under the statute, the President may not remove the CFPB's director except for cause. In the alternative, the company asked the CFPB to stay the CID's deadlines until the Supreme Court has ruled on the same question in Seila Law v. CFPB. WBK has previously written about that case here and here.
The CFPB denied the company's petition. Even though the CFPB has taken a public position that the removal provision is unconstitutional, it found that a petition to set aside a CID is not the proper forum to make such an objection. The CFPB also noted its official position that even if its structure is unconstitutional, that does not affect the CFPB's ability to issue and enforce CIDs. And although the company complained of burden, it did not cite burden as a reason to set aside or modify the CID.
Of note, although the petition was not publicly filed, the company did not seek to prevent the CFPB from making the petition public, and the CFPB made the order and petition public on January 13, 2020.