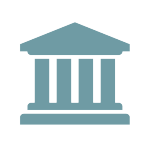 CFPB Consent Order Fines Large National Bank $10 Million for Illegal Garnishments
The CFPB recently issued a consent order against a Large National Bank for violations related to processing out-of-state garnishments and ordering the Bank to pay a $10 million civil penalty. Bank account garnishments are governed by state law, including the judicial process by which a creditor can freeze or hold then seize money from a debtor's deposit account in order to enforce a civil judgment against the debtor.
The CFPB reviewed the Bank's policies and found that it generally treated all garnishment notices the same, without distinguishing out-of-state garnishments and without further distinguishing whether an out-of-state garnishment was issued in a state that has restrictions or limits on the garnishment of out-of-state accounts. When the Bank received an out-of-state garnishment notice, it frequently responded by identifying all deposit accounts held for the named consumer anywhere in the nation – without disclosing to the court or issuing entity that the garnishment notice is for an account located outside of the state – and froze or held funds in those accounts, turned over the funds to the creditor, and imposed garnishment-related fees on the consumer. Further, the Bank's deposit agreements stated that consumers "direct" the bank, when it is served with legal process such as a writ of garnishment, "not to contest the legal process" and that the bank is not liable to the consumer if the bank accepts and complies with legal process as provided in the deposit agreement or by law. Consumers were pointed to this waiver if they complained that their accounts were frozen, held, or garnished in response to an out-of-state garnishment notice. Federal law, such as the Federal Benefits Garnishment Rule, and many states' laws, prohibit banks from requiring consumers to waive certain exemption rights.
The CFPB concluded that the Bank's response to out-of-state garnishment notices, its application of state law for garnishment exemptions, its misrepresentations to consumers about applicable state garnishment exemptions, its use of deposit agreements requiring consumers to direct the Bank to not contest legal process and waiving the Banks liability, and the Bank's communications to consumers about garnishments of consumers' deposit accounts are considered Unfair, Deceptive, or Abusive Acts or Practices (UDAAP).
In addition to the $10 million civil penalty, the consent order also requires the Bank to create, implement, and update policies and procedures relating to out-of-state garnishments and state exemption rights, including training personnel on the new policies, providing notice to consumers, and maintaining relevant records. The Bank also must amend the deposit agreement so that it no longer requires consumers to direct the Bank not to contest legal process on the consumer's behalf or requires consumers to waive consumer protection rights. Additionally, the Bank is required to refund all garnishment-related fees paid by affected consumers, totaling not less than $592,000.