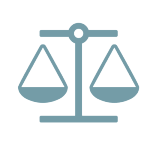 CFPB Consent Order Against Lender over MLA Violations Granted
The CFPB recently entered into a Stipulated Final Judgment and Order against a California-based online lender over allegations that the company violated the Military Lending Act (MLA). The order has been approved by a federal district court in the Northern District of California.
According to the CFPB's complaint, filed on December 4, 2020, the company violated the MLA's extension of credit rate cap by imposing a Military Annual Percentage Rate (MAPR) greater than 36%. The MLA prohibits lenders from imposing MAPR rates greater than 36% on extensions of closed-end credit made to covered borrowers.
Further, the company allegedly issued installment loans to over 1,200 borrowers covered under the MLA through loan agreements requiring borrowers to submit to arbitration. Requiring borrowers to submit to arbitration in the event of a dispute is unlawful under the MLA.
Lastly, the CFPB alleged that the company failed to comply with the MLA's requirement that creditors make loan disclosures to borrowers before or at the time the borrower becomes obligated to the creditor. Per the complaint, the company extended over 4,100 single-payment or installment loans to covered borrowers without making all disclosures required by the MLA.
According to the Final Order, the company must review all information furnished to consumer reporting agencies dating back to October 2016 regarding consumers affected by these violations, and determine whether any information requires correction. Further, the company has 45 days from the entry of the Final Order on January 20, 2021, to submit its compliance plan to the CFPB's Regional Director for approval. Although the company must submit certain documents to the Regional Director for review, it is the company's Board of Directors who are responsible for ensuring compliance with the MLA. Should any developments affect the company's ability to comply with the MLA, the CFPB must be notified either 30 days prior to the development or as soon as practicable if the development was unforeseeable. Lastly, the company must pay $300,000 in redress to affected consumers, and an additional $950,000 in civil penalties to the CFPB.