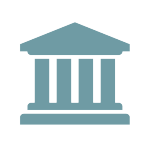 CFPB Approves Updated and Redesigned URLA
Fannie Mae and Freddie Mac, acting under the conservatorship of the Federal Housing Finance Agency (FHFA), issued a redesigned and revised Uniform Residential Loan Application (URLA) on August 23, 1017.  Subsequently, on November 17, 2017, Fannie Mae and Freddie Mac issued an update to the redesigned URLA.  The update added a question concerning a mortgage applicant's language preference.  The FHFA requested that the CFPB approve the redesigned URLA.
The CFPB has recently approved the final modified URLA.  The CFPB's approval was issued on November 20, 2017 and was published in the Federal Register on November 24, 2017.  A static copy of the latest URLA that includes the language preference modification is available in the referenced Federal Register publication.  Interactive and dynamic versions of the revised URLA will be published at a later date and will include the same language as the static version.