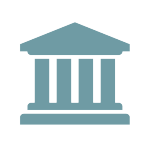 CFPB Announces TRID Webinar on the Mortgage Disclosure Rule Post-Effective Date
The CFPB will be giving a webinar on Tuesday April 12, at 2 pm EDT to discuss the TILA RESPA Integrated Disclosure (or "Know Before You Owe") Rule and post-effective date questions and guidance. This webinar will address common questions that have been raised since the rule took effect on October 3, 2015.
Additional Resources available here:
http://www.consumerfinance.gov/regulatory-implementation/tila-respa/.