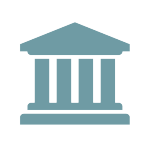 CFPB Announces Symposia Series
The CFPB announced its upcoming symposia series. The series is aimed at stimulating a dialogue to assist the CFPB in its policy development process, including possible future rulemakings. The CFPB stated that during each symposium, it will host a discussion panel of experts with a variety of viewpoints on a topic.
The first topic for the series will be related to clarifying the meaning of abusive acts or practices under UDAAP. Other topics included in the series are behavior law and economics, small business loan data collection, disparate impact and ECOA, cost-benefit analysis, and consumer authorized financial data sharing.
The CFPB noted that details on dates and panelists will be forthcoming.