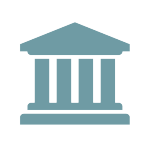 CFPB Announces Spring 2016 Rulemaking Agenda
On May 18, 2016, the Consumer Financial Protection Bureau (CFPB) published its Spring 2016 rulemaking agenda. The following timetables set forth the timetables for major rulemaking initiatives:
Arbitration: The Notice of Proposed Rulemaking was issued early in May of 2016 concerning the use of agreements providing for arbitration of any future dispute in connection with offering or providing certain consumer financial products or services.
Payday, auto title, and similar lending products: CFPB expects to issue a Notice of Proposed Rulemaking addressing consumer harm from practice related to these products including failure to determine the ability to repay without default or reborrowing and certain payment collection practices.
Prepaid accounts:  A final rule is expected to be issued in the summer of 2016 to amend a proposal published in December of 2014. Key items addressed include enhanced loss mitigation requirements and compliance with certain rules when the borrower is a potential or confirmed successor in interest or is in bankruptcy.
Know Before You Owe mortgage disclosure rule: A Notice of proposed Rulemaking is expected in the summer of 2016 to make clarifications and provide further regulatory guidance relating to the combination of several disclosures that consumers receive in connection with applying for and closing on a mortgage loan under TILA and RESPA.
Overdraft: CFPB is in the pre-rule making activities to consider potential regulation of overdraft services on checking accounts.
Debt collection: CFPB is developing proposed rules regulating debt collection practices.
Larger participants and non-depository lender registration: Rule making activities that will further establish CFPB's nonbank supervisory authority by defining larger participants of certain markets for consumer financial products and services. CFPB expects that its next larger participant rulemaking will focus on the markets for consumer installment loans and vehicle title loans and is considering rules to require registration of these or other non-depository lenders.
Women-owned, minority-owned, and small business data collection: CFPB is in the early stages of implementing section 1071 of the Dodd-Frank Act, which amends the ECOA to require financial institutions to report information concerning credit applications made by women-owned, minority-owned, and small businesses.