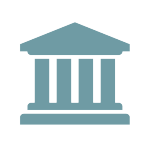 CFPB Announces Civil Penalty Inflation Adjustments for 2017
On January 12, 2017, the CFPB issued a final rule adjusting for inflation the maximum amount of each civil penalty within the Bureau's jurisdiction. The final rule is effective January 15, 2017.
The adjustments found in the CFPB's final rule are required under the Federal Civil Penalties Inflation Adjustment Act of 1990, as amended by the Debt Collection Improvement Act of 1996 and further amended by the Federal Civil Penalties Inflation Adjustment Act Improvements Act of 2015 (the "Act"). Pursuant to the Act, agencies must annually update the civil monetary penalties starting January 15, 2017 and each year thereafter.
A civil monetary penalty is any monetary assessment levied for a violation of a federal civil statute or regulation, assessed or enforceable through a civil action in federal court or an administrative proceeding. This does not include a penalty levied for violation of a criminal statute, or fees for services, licenses, permits, or other regulatory reviews.
The CFPB calculated the new civil penalty amounts by (1) applying a multiplier reflecting the "cost-of-living adjustment," which, for the 2017 annual adjustment, is 1.01636; and (2) rounding that amount to the nearest dollar. The new civil penalty amounts apply to civil penalties assessed by the CFPB after January 15, 2017.
A breakdown of the new civil penalty amounts can be found here: https://www.federalregister.gov/documents/2017/01/12/2017-00521/civil-penalty-inflation-adjustments.