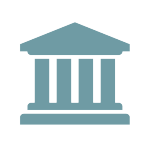 CFPB Announces Availability of 2019 Data on Mortgage Lending
The CFPB recently published a first look at the 2019 HMDA data in their report entitled Data Point: Mortgage Market Activity and Trends. This first Data Point report mimics the format of previous annual reports and focuses on trends in mortgage applications and originations. The CFPB will publish a second Data Point report in the future that will be an analysis of open-end lines of credit and other dwelling-secured applications.
The report details analytical methodologies, data, and observations regarding the following topics:
HMDA data coverage of the mortgage market (which includes an explanation of how the CFPB has estimated the relevant mortgage activity of financial institutions that did not report HMDA data);
Mortgage applications and originations;
Mortgage outcomes by demographic groups;
Incidence of higher-priced lending; and
Lending institutions (which includes an observation that the share of mortgage loans originated by independent mortgage companies has "increased sharply" over the past few years).
The CFPB concludes the report by noting that while the 2019 HMDA data is largely consistent with the 2018 HMDA data, there have been some variations, including an increased number of refinances in 2019 due to lower interest rates, and a slight increase in 2019 of nonconventional home-purchase loans.