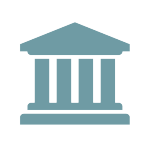 CFPB and DOJ Propose Consent Order Requiring Bank to Pay $10.6 Million to Address Alleged Discriminatory Mortgage Lending Practices
The CFPB and DOJ recently announced a joint action against BancorpSouth, a regional bank headquartered in Mississippi with branches operating in eight states, for discriminatory mortgage lending practices that harmed African-Americans and other minorities, in violation of ECOA and the Fair Housing Act. The complaint alleges that BancorpSouth engaged in numerous discriminatory practices, including illegally redlining in Memphis, TN, denying certain African-Americans mortgage loans more often than similarly situated non-Hispanic white applicants, charging African-American customers for certain mortgage loans more than non-Hispanic white borrowers with similar loan qualifications, and implementing an explicitly discriminatory loan denial policy.
The complaint includes allegations that BancorpSouth illegally redlined the Memphis area by placing its branches outside of minority neighborhoods, thereby avoiding and discouraging consumers in minority neighborhoods from accessing mortgages, resulting in the bank receiving significantly fewer applications from minority neighborhoods than its peers. When originating loans to African-American borrowers, BancorpSouth allegedly charged them higher annual percentage rates than white borrowers with similar loan qualifications by providing its employees large amounts of pricing discretion, costing African-American consumers hundreds of dollars more each year. Additionally, the complaint asserts that BancorpSouth gave its employees significant discretion in making credit determinations and also implemented an overt discriminatory denial policy by instructing employees to deny applications from minorities more quickly than those from other applicants.
As part of its investigation, the CFPB sent testers to several BancorpSouth branches to inquire about mortgages. This is the first time the CFPB's use of "mystery shopping" has been used to support an allegation of discrimination. The agencies allege that BancorpSouth employees treated African-American testers who sought information about mortgage loans less favorably than white testers with similar credit qualifications.
If the proposed consent order is approved by the U.S. District Court for the Northern District of Mississippi, BancorpSouth will pay $4 million in direct loan subsidies in minority neighborhoods in Memphis; at least $800,000 for community programs, advertising, outreach, and credit repair; $2.78 million to African-American consumers who were unlawfully denied or overcharged for loans; and a $3 million penalty to the CFPB's Civil Penalty Fund.
The full text of the complaint, proposed consent order, and other related information is available at: http://www.consumerfinance.gov/about-us/newsroom/consumer-financial-protection-bureau-and-department-justice-action-requires-bancorpsouth-pay-106-million-address-discriminatory-mortgage-lending-practices/.