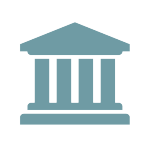 CFPB Accuses Car Title Lenders of Unfair Debt Collection Practices and Deceptive Advertising
Two recent matters between the CFPB and automobile title lenders show the CFPB is targeting practices that could mislead consumers. 
In a September 26, 2016 Consent Order, the CFPB accused an automobile title lender of conducting unfair and deceptive acts and practices in violation of the Consumer Financial Protection Act.  The Consent Order alleged that the title lender used a sales pitch and a "Payback Guide" that focused consumers on the amount of their potential monthly payment, without disclosing the total cost of the transaction and finance charges.  This, combined with a transaction agreement that only showed the finance charges for a 30-day loan, materially interfered with consumers' ability to make informed judgments about whether to pay their loans over a shorter or longer period of time.  The title lender also allegedly allowed its employees to conduct "in-person visits" to borrowers' homes, places of employment and references.  Employees disclosed the existence of borrowers' past-due debts to third-parties during these visits, risking substantial injury to those borrowers.  The Consent Order permanently restrains the title lender from each of these activities, except by written consent of the consumer.  The title lender is also required to submit a compliance plan to the CFPB, and the Consent Order specifically states that its Board of Managers has ultimate responsibility for the company's "proper and sound management" and compliance with the law.  Ultimately, the title lender consented to the payment of a $9 million civil money penalty to the CFPB in connection with the Consent Order. 
The Consent Order can be accessed here:  http://files.consumerfinance.gov/f/documents/092016_cfpb_TitleMaxConsentOrder.pdf.
The CFPB also filed administrative lawsuits against five Arizona automobile title lenders on September 21, 2016, for alleged violations of the Truth in Lending Act.  The title lenders allegedly failed to disclose the loan annual percentage rates in their advertising to consumers.  The CFPB alleges that the lenders advertised periodic interest rates instead.  The "notice of charges" documents are not yet publicly available, but the CFPB's press release can be accessed here:  http://www.consumerfinance.gov/about-us/newsroom/cfpb-sues-five-arizona-title-lenders-failing-disclose-loan-annual-percentage-rate-consumers/.