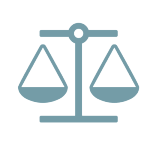 Central District of California Requires CFPB to Accompany Complaint with Specific Factual Allegations
On November 15, 2016, the Central District of California dismissed a portion of the CFPB's claims without prejudice against a credit repair service company, because the CFPB did not plead with particularity regarding claims alleging the company engaged in deceptive conduct. Subsequently, on November 28, 2016, the CFPB filed an amended complaint bolstered with factual allegations.
The CFPB alleged that a credit repair service company violated the Telemarketing Sales Rule and the Consumer Financial Protection Act by making misrepresentations regarding its services including the effectiveness of its services, the terms of its money back guarantee, and the cost of its services.
Originally, the CFPB made widespread generalizations regarding the allegations of misrepresentation, and the credit repair company moved to dismiss on multiple grounds including that the CFPB's allegations sounded in fraud. Thus, subjecting the CFPB to a heightened pleading standard under Federal Rules of Civil Procedure 9(b). The District Court agreed, and required the CFPB to meet the heightened standard.
In turn, the CFPB filed a 207-paragraph amended complaint allegedly substantiating its factual allegations. In the amended complaint, it appears that the CFPB employed "mystery shopping" techniques against the credit repair company.
Although the CFPB's pre-complaint subpoena power typically gives the CFPB access to the information necessary to plead with particularity, imposing such a requirement may impact the CFPB's methods of assessing the strength of its cases before filing suit.