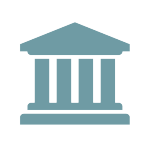 CDC Extends Eviction Moratorium
Effective July 1, 2021, the Centers for Disease Control and Prevention (CDC) issued an Order extending the nationwide eviction moratorium protecting tenants who are unable to make rent payments. Now set to expire on July 31, 2021, the CDC believes this extension is necessary to mitigate the further spread COVID-19 that it anticipates would result from a surge of evictions were the moratorium to conclude earlier.
First established as a 120-day halt on eviction filings under the CARES Act in March 2020, the moratorium has been extended numerous times, both under CDC Orders and under the Consolidated Appropriations Act in December 2020. This CDC Order is expected to be the final extension, intended to avoid the large movement of people from low-density to high-density housing while the vaccination effort continues. However, the expiration date is subject to revisions based on ongoing assessments of the public health.
A CFPB article with additional information about the steps necessary to avoid eviction can be found here. The CDC Eviction Prevention Declaration form can be found here.