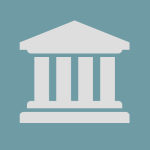 California Modifies Provisions Regarding the PACE Program
The California Department of Business Oversight has proposed updates to the California Finance Lenders Law, changing the name of the law to the California Financing Law and adding requirements for the Property Assessed Clean Energy Program.
The existing Property Assessed Clean Energy Program ("PACE") authorizes a public agency to grant public agency official and property owners the ability to enter into voluntary contractual assessments to finance the installation of distributed renewable energy or water efficiency improvements to real property.  The new bill requires that certain criteria be satisfied before a program administrator will be allowed to approve an assessment contract for the installation of the property improvements.
The criteria that must be satisfied under the new bill are that all property taxes on the property that is being assessed must be current, the property cannot have specified recorded debt, the property owner must be current on all recorded debts and must not have been party to a bankruptcy within a specified period of time, that the financing for the installment of the energy or water efficiency improvements combined with the total debt on the property not exceed a specified amount, and that the terms of the assessment contract not go beyond certain limitations.
The bill has varying effective dates.  As of April 1, 2018, PACE administrators are prohibited from approving any assessment contracts for funding until the administrator makes a reasonable good faith determination that the property owner has the ability to repay the PACE assessments.
Starting on January 1, 2019, PACE administrators who work on behalf of a public agency must be licensed under the California Financing Law.  The bill requires licensed administrators to comply with similar requirements to those of a finance lender or broker as to the display of his or her license, location of the business, maintenance and preservation of records, reporting, filing of annual reports, prohibition against making false or misleading statements, advertising, and more.  The PACE administrators will be regulated by the California commissioner who will be authorized to conduct examinations and take disciplinary actions against those administrators who do not conduct their PACE programs according to the rules set forth in the bill.
For more information, the updated rule can be found here: http://leginfo.legislature.ca.gov/faces/billNavClient.xhtml?bill_id=201720180AB1284.