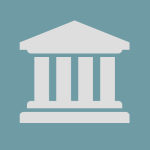 California Enacts CCPA Amendments
California Governor Gavin Newsom recently signed Assembly Bill 1281 (AB 1281), amending the California Consumer Privacy Act (CCPA) by extending certain exemptions under the CCPA applicable to personal information collected from employees and business-to-business transactions.
By way of background, Assembly Bill 25 and Assembly Bill 1355, which WBK covered here, previously amended the CCPA by providing businesses temporary exemptions from certain CCPA provisions for personal information: (i) that is collected from a natural person acting as an employee, job applicant, owner, director, officer, or contractor of the business; and (ii) reflecting a written or verbal communication or a transaction between the business and the consumer, where the consumer is a natural person who is acting as an employee, owner, director, officer, or contractor of a company and whose communications or transaction with the business occur solely within the context of the business conducting due diligence regarding, or providing or receiving a product or service to or from such company. These temporary exemptions are slated to become inoperative on January 1, 2021.
With that said, AB 1281 extends the above noted temporary exemptions until January 1, 2022, if they are not otherwise extended by a ballot proposition (e.g., Proposition 24, a ballot measure that would create the California Privacy Rights Act and, in part, would extend these temporary exemptions) in the statewide general election on November 3, 2020.