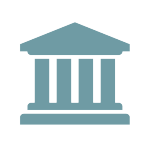 BCFP Consent Order with Jewelry Retailer over Alleged Deceptive Practices
The BCFP recently entered into a consent order with a large jewelry retailer for allegedly: (i) opening store credit card accounts without an application and without consent; (ii) enrolling consumers in payment-protection insurance without their consent; and (iii) misrepresenting the financing terms associated with the credit card accounts to consumers, in violation of the CFPA, TILA, and New York state law.
Pursuant to the consent order, the company–which operates over 1,500 jewelry stores in the United States–must pay a $10 million civil money penalty to the BCFP and a $1 million civil money penalty to the State of New York.  In addition, the consent order prohibits the company from, among other things: (i) engaging in deceptive practices such as misrepresenting the reasons for requesting consumers' personal information or misrepresenting the applicable financing terms for store cards; (ii) issuing credit cards to consumers without the consumers' knowledge and consent; and (iii) failing to disclose clearly and prominently to consumers that they are enrolling in an optional payment-protection insurance product and the terms of such product.  The consent order also requires the company to submit a compliance progress report within 90 days and complete compliance-related recordkeeping tasks for at least five years.