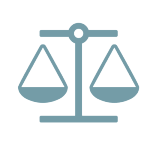 Auto Financier Pays $19 Million to CFPB over Consumer Credit Reporting Issues
The CFPB recently issued a consent order against a California-based Auto Finance Company regarding the Company's systemic issues with providing inaccurate consumer information and failing to remedy these inaccuracies, negatively impacting consumer credit reports nationwide.
According to the Order, the CFPB reviewed the Company's consumer credit reporting practices and found violations of FCRA and the Consumer Financial Protection Act of 2010 (CFPA). The alleged violations include:
Failing to modify or remove information disputed by consumers despite the Company determining the contested information to be inaccurate;
Furnishing inaccurate loan amounts thereby misrepresenting the loan amount taken out by the consumer;
Reporting negative payment ratings on accounts previously closed by consumers;
Failing to establish written policies and procedures to ensure the accuracy and integrity of the information relayed to credit reporting agencies; and,
Relying on ineffective manual processes and systems containing errors known to the Company to provide information to credit reporting agencies.
As a result of these alleged violations and others, the Company has agreed to pay $13.2 million to be distributed to consumers negatively affected by the Company's inaccurate reporting, as well as a $6 million civil penalty to be paid to the Bureau, without admitting or denying any of the findings or conclusions of law in the Order. The Company is required, among other things, to notify the Bureau of any developments that may affect the Company's compliance obligations under the Order, including submitting compliance progress reports to the Regional Director both 90 days and one year after the effective date of the Order, and retaining all business records necessary to demonstrate compliance for the next five years.