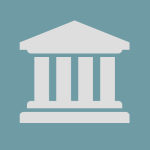 Arkansas Amends Fair Mortgage Lending Act
The Arkansas legislature recently amended its licensing requirements under the state's Fair Mortgage Lending Act, effective March 27, 2017.
House Bill 1801 (the "Bill") makes several additions and subtractions to the licensing requirements for loan officers, mortgage bankers, mortgage brokers, and mortgage servicers operating in Arkansas, a number of which are described below.
The following was removed from the licensing requirements:
• Applications for licensure shall contain information the commissioner deems necessary and, previously, included the following: The qualifications, business history, and financial condition of the applicant and any partners, officer, director, any person occupying a similar status or performing similar functions, any managing principal, or any person directly or indirectly controlling of the applicant. The amendment only requires the qualifications, business history, and financial condition of the applicant and a managing principal of the applicant.
The Bill also added or changed the following licensing requirements:
• Applicants must submit fingerprints for review by the FBI and any governmental agency or entity authorized to receive fingerprints for a state, national, and international criminal background check.
• The surety bond required to be posted by a licensee will provide for any person who has a cause of action under this chapter of the Fair Mortgage Lending Act, and will cover claims for at least five years after the licensee ceases to provide services within Arkansas or longer if required by the commissioner.
• At the time it accepts assignment of servicing rights for a mortgage loan in the state of Arkansas, a mortgage servicer must disclose to borrowers (1) any notice required by the federal Real Estate Settlement Procedures Act of 1974, as it existed on January 1, 2017,or by regulations promulgated thereunder, and (2) a notice in clear and conspicuous form and content that the mortgage servicer is licensed in Arkansas and that any complaints regarding the servicer may be submitted to the commissioner.
The full text of HB 1801 may be found here: http://www.arkleg.state.ar.us/assembly/2017/2017R/Bills/HB1801.pdf.