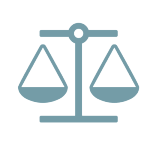 AGs from 7 States and DC Seek Invalidation of FDIC's "Valid When Made" Rule in Northern CA US District Court
Attorneys General from seven states and the District of Columbia recently filed a Complaint in Northern California District Court for declaratory and injunctive relief against the FDIC, targeting the agency's newly promulgated Non-bank Interest Provision and its endorsement of the "valid when made" doctrine.  The Rule took effect on August 21, 2020.
The FDIC Rule asserts that an interest rate on a loan is determined at the time the loan is made and will not be affected by a change in state law, a change in the relevant commercial paper rate, or by the sale, assignment, or other transfer of the loan. This incorporation of the "valid when made" doctrine into the FDIC's regulatory scheme permits FDIC banks to sell or assign loans to non-bank entities, and clarifies that banks can transfer enforceable rights in the loans they make to such non-bank entities under their preemptive authority.
Along with a companion rule implemented by the OCC, the FDIC Rule takes aim at the Second Circuit's 2015 Madden ruling that excluded non-banks from state law interest rate preemption.  In Madden, described here, when the Supreme Court denied cert in the case, the Second Circuit ruled that a NY non-bank purchaser of credit card debt originated by an FDIC bank could not charge the contractual interest rate of 27% because that rate exceeded the permissible NY cap on usurious interest.
The AGs' Complaint, which follows a separate action filed by several of the same State AGs against the OCC's new rule, broadly characterizes the Rule as a federal overreach. They claim the Rule undermines state interest rate cap laws in disregard of the Congressional intent underlying the FDIC's regulatory authority, harms states' quasi sovereign interests, upsets legal precedent in both federal and state courts, and fails to meet administrative procedural requirements for agency rulemaking.
Attacking the Rule as "arbitrary, capricious, an abuse of discretion and otherwise not in accordance with law," and an action taken in "excess of statutory jurisdiction, authority, or limitations" the Complaint's arguments for setting aside the Rule include that it: (i) adds language to §1831d of the Federal Deposit Insurance Act (FDIA) permitting state law preemption for non-bank entities where Congress did not intend such a preemption to exist; (ii) is contrary to the plain statutory language of Sec. §1831d that it purports to interpret; (iii) ignores elements of the statutory scheme contrary to the agency's own interpretation; (iv) relies on unsupportive statutory provisions from elsewhere in the federal regulatory scheme affecting interest rates and state preemption; and (v) exceeds the agency's authority and impermissibly seeks to overturn Madden.
With regard to Madden, specifically, the Complaint refutes a widely-held view that the Second Circuit's ruling in that case created uncertainty regarding whether non-bank assignees of assets originated by national banks can enforce the contractual rights of the original lender. The AGs assert that Madden did not create any uncertainty because no other Court of Appeals since Madden has held that interest-rate preemption afforded to national banks extends to loan purchasers. Further, the Complaint asserts that the Madden ruling has not reduced liquidity in secondary loan markets or had a chilling effect on the availability of credit extended by state banks.
Finally, the Complaint also presents examples of the potential for negative impacts on each state's and D.C.'s interest rate regulatory schemes, with an emphasis on how the Rule could undermine efforts to roll back abuses by payday lenders, force states to provide costly assistance to consumers saddled by predatory lending practices, and permit various "rent-a-bank" sham arrangements wherein FDIC banks that are exempt from state law interest rate caps transfer loans to non-bank entities, who benefit from those exemptions.