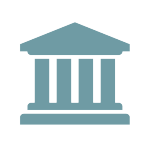 Agencies Update CRA FAQs on COVID-19
The Office of the Comptroller of the Currency, Board of Governors of the Federal Reserve System, and the Federal Deposit Insurance Corporation published updated frequently asked questions (FAQs) related to Community Reinvestment Act (CRA) considerations for activities undertaken in response to the COVID-19 pandemic.
The updated interagency FAQs were published on March 8, 2021, and add questions 14-18 to the previously released guidance. The new questions primarily address scenarios in which CRA consideration may be given for activities related to the U.S. Small Business Administration's Paycheck Protection Program (PPP). For example, the FAQs state that PPP loans over $1 million that are also in low- or moderate-income geographies or in distressed nonmetropolitan middle-income are considered an eligible community development activity. The FAQs also state that CRA consideration may be given for community development services that were traditionally offered in-person but are now offered virtually. Virtual services that might qualify for CRA consideration include, for example, financial literacy programs or first time homebuyer education sessions targeted to low- and moderate-income individuals.