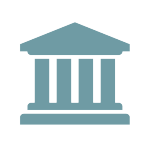 Agencies Seek Comment on Proposed 2019 Resolution Plan Guidance
The Federal Reserve Board and the Federal Deposit Insurance Corporation (together, the "Agencies") are inviting comment on proposed resolution plan guidance for the eight largest, most complex U.S. banks: Bank of America Corporation, the Bank of New York Mellon Corporation, Citigroup Inc., the Goldman Sachs Group, Inc., JPMorgan Chase & Co., Morgan Stanley, State Street Corporation, and Wells Fargo & Company.
Resolution plans are required pursuant to Section 165(d) of the Dodd-Frank Wall Street Reform and Consumer Protection Act to describe the strategy for a quick and organized resolution under bankruptcy in the event of material financial distress or failure so that such a failure would not result in adverse effects on the financial stability of the United States.
The proposed guidance is intended to describe the expectations of the Agencies for six substantive areas as follows:
Capital;
Liquidity;
Governance mechanisms;
Operational;
Legal entity rationalization and separability; and
Derivatives and trading activities
Comments are due 60 days after the proposal's publication in the Federal Register.
The proposed guidance is available here.