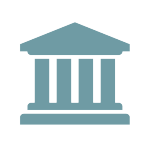 Agencies Propose Amendments to CRA Regulations to Conform to Recent HMDA Changes
The Office of the Comptroller of the Currency, the Board of Governors of the Federal Reserve System, and the Federal Deposit Insurance Corporation (collectively, the "Agencies") recently published proposed amendments to their regulations implementing the Community Reinvestment Act ("CRA") to update certain definitions and other requirements to conform to recent revisions to HMDA's Regulation C.  Comments on the proposal must be received by October 20, 2017.
The CRA regulations, which specify the type of lending and other activities the Agencies evaluate in assessing a financial institution's CRA performance, rely in part on the scope of loans reported under Regulation C for purposes of defining certain terms, including "home mortgage loan."  In light of the         CFPB's recent amendments to Regulation C, the proposed rule would modify the definition of "home mortgage loan" to generally mean a "closed-end mortgage loan" or an "open-end line of credit," as those terms will be defined under Regulation C.  Because those terms will only include loans secured by a dwelling, home improvement loans that are not secured by a dwelling would no longer automatically be considered for purposes of CRA, although the proposal would allow institutions the option to still have such loans considered by the Agencies.  The proposed change would also impact CRA reviews due to the fact that reporting of home equity lines of credit secured by a dwelling will no longer be optional under amended Regulation C for institutions that are otherwise subject to such reporting requirements.
The proposal would also make a conforming change to the definition of "consumer loan," and amend the CRA's public file requirements to clarify that HMDA reporters would only need to maintain a copy of the notice required under amended Regulation C informing the public that the institution's HMDA disclosure statement may be obtained on the CFPB's website.  Finally, the Agencies proposed certain technical amendments, including the removal of an obsolete reference to the Neighborhood Stabilization Program.
The proposed rule would have an effective date of January 1, 2018, to conform to the effective date of the corresponding changes to Regulation C.  The full text of the proposal is available here.