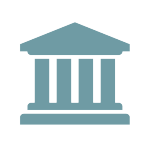 Agencies Issue Temporary Exceptions to FIRREA Appraisal Requirements in Areas Affected by Recent Hurricanes
Several government agencies jointly issued a temporary exception to appraisal requirements in the Financial Institutions Reform, Recovery, and Enforcement Act of 1989 (FIRREA) due to the recent hurricanes which affected parts of Texas, Florida, Georgia, Puerto Rico, and the U.S. Virgin Islands.
The agencies—the Office of the Comptroller of the Currency, the Board of Governors of the Federal Reserve System, the Federal Deposit Insurance Corporation, and the National Credit Union Administration—are all required under FIRREA to set appropriate standards for the performance of real estate appraisals in connection with certain types of real estate transactions.
The statute also provides that when the President of the United States declares that an area has been affected by a major disaster, the agencies may authorize exceptions to the statutory and regulatory appraisal requirements if the exceptions facilitate recovery from the disaster and are consistent with safety and soundness.  During August and September 2017, parts of Texas, Florida, Georgia, Puerto Rico, and the U.S. Virgin Islands were affected by a trio of major hurricanes, resulting in the President declaring that major disasters occurred in the affected areas.
The agencies determined that the disruption of real estate markets in each of the affected areas interfered with the ability of depository institutions to obtain appraisals that comply with FIRREA, and that the disruptions caused by the hurricanes could impede institutions in making loans and engaging in other transactions that would aid in the reconstruction and rehabilitation of the affected areas.  Accordingly, the agencies determined that recovery would be facilitated by exempting transactions involving real estate in the affected areas from the provisions which normally require the services of an appraiser.
The agencies determined that the exceptions are consistent with safety and soundness, provided that depository institutions engaging in the excepted transactions must determine and document that: 1) the property involved is located in one of the major disaster areas; (2) there is a binding commitment to fund the transaction that was entered into on or within three years of the date that the area was declared a major disaster; and (3) the value of the real property supports the institution's decision to enter into the transaction.  Additionally, the transactions must continue to be subject to review by management and by the agencies in the course of examinations of the institutions.
The order is available at https://www.federalreserve.gov/newsevents/pressreleases/files/bcreg20171017a1.pdf.