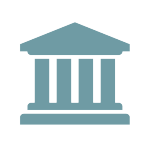 Agencies Extend Credit Risk Retention Regulations Review Period
The OCC, Federal Reserve Board, FDIC, SEC, FHFA, and HUD (the agencies) recently extended the period for review and subsequent publication of the determination of the review of certain residential mortgage provisions of the Credit Risk Retention Regulations until December 20, 2021.
As required by the Credit Risk Retention Regulations, the agencies commenced a review of the following provisions on December 20, 2019:
the definition of qualified residential mortgage (QRM);
the community-focused residential mortgage exemption; and
the exemption for qualifying three-to-four unit residential mortgage loans.
In accordance with the requirements of the Credit Risk Retention Regulations, the agencies are expected to consider, among other things, changes in the mortgage and securitization market, including how the agencies' QRM definition has affected residential mortgage underwriting and securitization, as well as changes made by the CFPB to the qualified mortgage (QM) definition. The agencies previously extended the review period until June 20, 2021, citing COVID-19-related disruptions.