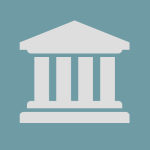 Additional States Adopt Electronic Surety Bonds On NMLS
Many state laws or regulations require financial services licensees to obtain a surety bond as a condition of licensure. State regulators or consumers can file claims against a surety bond to cover fines or penalties assessed, or to provide restitution to consumers due to the failure of a licensee to comply with licensing or statutory requirements. The NMLS allows for the Electronic Surety Bond Tracking ("ESB") of surety bond requirements and the maintenance of surety bond information validated by authorized surety companies and/or surety bond producers. A number of states have previously announced adoption of the ESB, including Idaho, Iowa, Indiana, Massachusetts, Texas, Vermont, Wisconsin and Wyoming.
Additionally, as of January 23, 2017, 13 new state agencies have announced adoption of the ESB, including the Alaska Division of Banking and Securities; Georgia Department of Banking and Finance; Illinois Department of Financial and Professional Regulation, Division of Banking; Indiana Secretary of State, Securities Division; Louisiana Office of Financial Institutions; Minnesota Department of Commerce; Montana Division of Banking and Financial Institutions; North Carolina Office of the Commissioner of Banks; North Dakota Department of Financial Institutions; Rhode Island Department of Business Regulation; South Dakota Division of Banking; Washington Department of Financial Institutions; and Wyoming Division of Banking.
Information regarding the license types to which the ESB applies in the aforementioned states, as well as any applicable deadlines for using the ESB, can be viewed here: http://mortgage.nationwidelicensingsystem.org/news/Documents/ESB%20Adoption%20Map%20and%20Table.pdf.