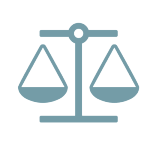 9th Circuit Upholds Record $1.27 Billion Judgement Against Payday Lender
The Ninth Circuit recently upheld a $1.27 billion award against a former professional racecar driver's loan companies, finding that the companies had violated Section 5 of the FTC Act by deceiving consumers and illegally charging them undisclosed and inflated fees.  The $1.27 billion judgement represents the largest litigated judgement ever obtained by the FTC.
The case stems from a complaint filed in 2012 by the FTC, which alleged that a number of payday loan companies controlled by the defendant falsely claimed they would charge borrowers the loan amount plus a one-time finance fee while defendants actually made multiple withdrawals from consumers' bank accounts and assessed a new finance fee each time, without properly disclosing the true costs of the loan.  In particular, the FTC alleged that the loan notes the defendant's businesses displayed on their payday lending websites did not clearly disclose that the loans would automatically renew unless consumers performed a series of affirmative steps to deny renewal and thus pay only the amount disclosed as the "total of payments" in the TILA box of the loan note.
In upholding the district court's summary judgement and award against the defendants, the Ninth Circuit panel found that the loan notes offered by the defendant's companies were "likely to deceive a consumer acting reasonably under the circumstances" and therefore violated the FTC Act's prohibition against "unfair or deceptive acts or practices in or affecting commerce."
The Ninth Circuit panel rejected the defendants' arguments that the loan contracts were not deceptive because they included, in fine print, a description of the loan terms and renewal practices that were "technically correct."  Instead, the panel found that the fine print provided only an "oblique" and "misleading" description of the loan terms that failed to cure the misleading "net impression" created by the amount disclosed in the TILA box.  According to the Ninth Circuit panel, the loan note did not accurately disclose that the loans would be automatically renewed without further action. Further, the Ninth Circuit panel stated that, for example, renewals led to additional finance charges that could amount to as much as $585 in additional payments on a $300 loan.
In addition to summary judgement and the $1.27 billion judgement, the ruling upheld the ban permanently enjoining the defendant and his companies from engaging in consumer lending.
The case is available here.