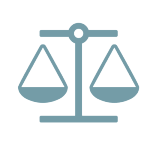 8th Circuit Rejects Nationwide Class Certification in Consumer Protection Action
Recently, the Eighth Circuit Court of Appeals rejected a district court's nationwide class certification decision because non-Missouri class plaintiffs could not pursue an action under the Missouri Merchandising Practices Act (MMPA) and because the district court failed to conduct a proper choice of law analysis on each claim asserted by the plaintiffs.
The plaintiffs alleged that the defendant violated the MMPA and various state consumer protection laws, breached warranties, and was unjustly enriched through deceptive advertising of the defendant's product. Specifically, the plaintiffs claimed that the product at issue could not achieve the advertised "peak horsepower" by the consumer without the use of a laboratory. Importantly, according to the court, the consumers each purchased the product in their home state and were allegedly harmed in their home state, even though the defendant designed the advertisement in Missouri.
In denying the class certification, the Eighth Circuit noted that the MMPA does not apply to non-Missouri residents because that law generally requires the plaintiff to show an unfair practice that involves "commerce in or from the state of Missouri." Relying on the reasoning of two prior decisions, the Eighth Circuit explained that merely alleging that the advertisement was designed in Missouri is not sufficient to bring claims belonging to non-Missouri class members under the MMPA. Thus, class certification was inappropriate for those class member claims.
The Eighth Circuit continued, explaining that Missouri requires applying various factors to tort, contract, and unjust enrichment claims. Under this choice of law analysis, the lower court is required to ensure that the "application of a given state's law is neither arbitrary nor fundamentally unfair." Because the lower court did not engage in this individualized analysis, and for the reasons described above, the Eighth Circuit reversed and remanded the nationwide class certification.