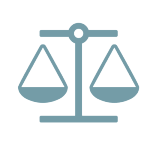 8th Circuit Finds Statute of Frauds No Bar to Breach of Contract Claim for Interest Rate Reduction
The U.S. Court of Appeals for the Eighth Circuit recently held that the statute of frauds did not bar a mortgage loan borrower's breach of contract action concerning an interest rate reduction plan, because the document was alleged to be an integral part of the borrower's mortgage loan agreement.
As background, statutes of frauds generally require certain contracts to be in writing and signed by the party that is to be bound. If a contract is not signed by the party to be bound, it is not binding on that party. Types of contracts typically covered by a statute of frauds include contracts for the sale or transfer of land, and contracts that cannot be completed within one year.
In this case, the borrower alleged that his mortgage loan agreement included an "eEasy Rate Reduction Plan" (the Plan), which gave the borrower the option to reduce his interest rate from 7.625% to approximately 5.25%, if the borrower paid a $350 fee. The borrower alleged that the bank, a successor-in-interest to the original lender, breached the contract when it declined to honor the interest rate reduction.
In moving for summary judgment in the district court, the bank attached a copy of the Plan. The bank argued that based on the face of the Plan and the borrower's testimony that the document was unsigned, the breach of contract claims failed because the Plan was not in writing as required by the statute of frauds. The district court agreed, and granted the bank's motion.
On appeal, the Eighth Circuit disagreed with the district court ruling. It found that although the Plan was not signed by the bank, under governing Missouri law, the borrower properly alleged that the Plan was an integral part of a financial arrangement that included one or more documents that were signed by the bank. The Plan was part of the financial arrangement because it looked like a contract document: it included the same date as the Note and Deed of Trust on the header; the borrower's name; the loan number; the property address; and contact information for the bank. The Plan was therefore part of the financing documents, and the bank failed to establish that the statute of frauds barred the borrower's breach of contract claims.