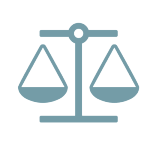 8th Circuit Affirms $5.4M RMBS Indemnification Judgment
A panel of the U.S. Court of Appeals for the Eighth Circuit recently affirmed the majority of a district court's judgment in connection with a trust's attempt to indemnify a mortgage company for selling of allegedly defective mortgage loans, originated by the company, to a now-defunct securitization sponsor during the 2008 subprime mortgage crisis. The district court's judgment required the company to pay a $5.4 million judgment $14 million in attorney's fees, $2 million in prejudgment interest, and a $520,212 post-judgment interest award.
The Eighth Circuit panel affirmed the entirety of the district court's decision except for the post-judgment interest award, which the district court calculated using the Minnesota state interest rate rather than the required federal rate. The panel reasoned that the district court both correctly analyzed the contract and determined that indemnity was appropriate. In addressing the substantial attorney's fees award, the panel determined that the award was reasonable, though the company's defendant was "appropriate," because the bank "vigorously contested" issues with little impact on its potential damages, and relitigated issues decided in the district court and previous cases.