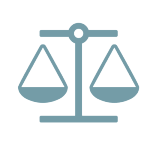 7th Circuit Upholds Dismissal of Suit over Insufficient Funds Charges
A recent panel opinion from the U.S. Court of Appeals for the Seventh Circuit upheld a district court's grant of a credit union's motion to dismiss, ruling that the credit union's method and number of insufficient funds (NSF) fees charged to a consumer for a single transaction were appropriate, and did not breach the contract with the consumer.
The plaintiff-appellant argued in her breach of contract claim that fees using the "ledger-balance method," should have applied, as opposed to the "available-balance method" applied by the credit union. The ledger-balance method calculates the balance based on posted debits and deposits and does not incorporate transactions until they are settled, while the available-balance method includes deposit-holds and other authorized transactions that have not yet been settled.
At the district court, plaintiff put forward two arguments in support of her claim that the credit union failed to adhere to the terms of its account agreement and therefore breached its contract with her. First, she argued that under an available funds theory, the credit union was not permitted to charge NSF fees when the account had sufficient funds per the account's ledger-balance. Second, she argued a multiple fees theory under which she alleged her account agreement prohibited the credit union from charging multiple NSF fees when a merchant repeatedly attempted to debit the account with insufficient funds.
The district court rejected the plaintiff's account-balance theory, noting that the account agreement required sufficient available funds, and reasoning that plaintiff's reading would have rendered the agreement's use of the word "available" meaningless. Plaintiff's multiple-fees theory was also rejected, with the district court finding that the account agreement's unambiguous language permitted multiple fees when a merchant presented the same transaction to the credit union more than once.
The Seventh Circuit agreed. In response to the plaintiff's argument that her account agreement promised that the credit union would not assess NSF fees unless the account had an insufficient ledger balance at the time of the transaction under the plain language, the Court responded that this misinterpreted the language of the agreement taken as a whole, and that no such promise was evident from the contract terms. Thus, the agreement did not prohibit the credit union from using the available-balance method to charge NSF fees, and the account-balance theory was properly rejected by the district court.
As for the plaintiff's multiple fees theory, i.e., that the Agreement promised to assess an NSF fee only one time per transaction by the customer, the Seventh Circuit again looked to the language of the entire account agreement and determined that it permitted the credit union to charge an NSF fee each time a payee attempts to make an ACH debit from an account with insufficient funds.