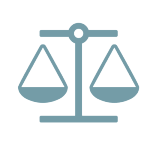 7th Circuit Panel Applies Objective Scienter Standard to False Claims Act
A three-judge panel from the U.S. Court of Appeals for the Seventh Circuit recently held that an objective scienter standard applies to alleged violations of the False Claims Act (FCA), joining at least four other Circuits that have reached the same conclusion. The standard was previously articulated by the Supreme Court in the Fair Credit Reporting Act (FCRA) context and evaluates whether a defendant's incorrect interpretation of an underlying provision was nevertheless "objectively reasonable."
The underlying case arose when a pharmacy chain knowingly filed claims for reimbursement to Medicare and Medicaid reflecting its "usual and customary" drug prices, which the pharmacy interpreted as its "retail cash price" rather than the lower "price-matched" price it often charged customers participating in a discount program. The district court applied the objective scienter standard and found the pharmacy's interpretation of the underlying regulation, which defined "usual and customary price" as "the price charged to the general public," to be objectively reasonable.
The Seventh Circuit panel affirmed the district court's decision, holding that the objective scienter standard applies to the FCA, which prohibits knowingly submitting false claims for government payment. The panel explained that the FCA defines "knowingly" as encompassing three common law scienter terms—actual knowledge, deliberate indifference, and reckless disregard—but does not attempt to define those standards any further. Following traditional rules for interpreting an undefined statutory term, the panel applied the common law meaning previously articulated by the Supreme Court for claims brought under FCRA, which similarly prohibits violations committed "knowingly" or with "reckless disregard."
The panel also held that the objective scienter standard is a threshold determination that must be resolved prior to assessing liability under any of the FCA's three scienter terms. The standard is evaluated in two parts: 1) whether an interpretation of the relevant provision was permissible, and 2) whether authoritative guidance nevertheless warned the defendant away from that interpretation. A failure to establish both parts precludes liability under the FCA.