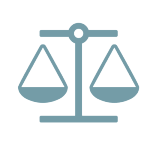 7th Circuit Holds Algorithmic Estimates Constitute Non-actionable Opinions
The Seventh Circuit Court of Appeals recently upheld the dismissal of a putative class action against an on-line real estate marketplace, finding that the plaintiffs failed to state a claim on which relief may be granted based on their claims that the defendant's practice of estimating real estate values constituted appraising without a license, and was a deceptive trade practice. The panel concurred with the district court and held that (i) plaintiffs lacked a private right action to enforce the appraisal licensing act, and (ii) the company's estimates – generated by applying an algorithm to public data – are opinions and not statements of fact, and therefore not actionable under the trade secrets act.
The court found that the defendant's online estimate tool generates estimates by "applying a proprietary algorithm to public data, such as a building's location, tax assessment, number of rooms, and the recent selling prices for nearby parcels." The company does not inspect the properties and informs customers that estimates may be inaccurate. Plaintiffs filed suit after learning that the estimate for their parcels were below the amounts they hoped to realize. The plaintiffs invoked the Illinois Real Estate Appraiser Licensing Act, which forbids the appraisal of real estate without a license, and the Illinois Uniform Deceptive Trade Practices Act, which forbids unfair or misleading trade practices. Plaintiffs contended that the estimate in this case is an appraisal and is not only unfair but also misleading because it is inaccurate, and the defendant does not accommodate requests for change or removal. After being removed to federal court under diversity jurisdiction, the district court dismissed all of the plaintiff's claims for failure to state a claim.
The Seventh Circuit affirmed the district court's ruling that the "plaintiffs lack a private right of action to enforce the appraisal statute." The panel noted that rather than allowing a private right of action, the appraisal statute imposes fines and issues cease-and-desist orders. The court agreed with the lower court's finding that "the multiple means of enforcing the licensing act, and the stiff penalties for noncompliance, show that a private action is not necessary to make the statute effective."
As for the trade practices act, the court concurred with the district court in that the statute deals with statements of fact, while the defendant's estimates are opinions, which are lawfully not actionable. To the plaintiffs' argument that an algorithmic appraisal system can be improved by changing or removing particular estimates – namely their own – the court replied, "the accuracy of algorithmic estimates cannot be improved by plucking some numbers out of the distribution or 'improving' others in ways that depart from the algorithm's output. The process is more accurate, overall, when errors are not biased to favor sellers or buyers." Thus, the judgment of the lower court was affirmed.