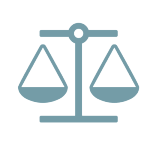 6th Circuit Grants FCA Defendant Attorneys' Fees Under Equal Access to Justice Act
The Sixth Circuit Court of Appeals recently held that a False Claims Act defendant in a case brought by the Department of Justice (DOJ) was entitled to recover nearly a half-million dollars in attorneys' fees under the Equal Access to Justice Act.
The defendant construction company was contracted to build 42 warehouses for the United States Army over nearly a decade. During this time, the defendant's subcontractor paid two electricians about $9,900 less than the wages mandated by the Davis-Bacon Act, a federal law that requires the federal government to pay local prevailing wages on public works projects. DOJ sought $1.66 million under the FCA, claiming that all of the subcontractor's electrical work was "tainted" by the underpayment, and was therefore worthless. Rejecting this theory, the Sixth Circuit, in 2016, reversed a $763,000 judgment in favor of the government and remanded for entry of an award of about $14,000.
Citing this disparity, the defendant moved for recovery of its attorneys' fees under the Equal Access to Justice Act, which provides that, if the government's original demand for damages is both "substantially in excess" of any judgment finally obtained and "unreasonable when compared with such judgment," then the court must award to the defendant the fees and other expenses related to defending against the excessive demand.  The district court denied defendant's request, reasoning that the government's theory in support of its initial demand was "not unreasonable."
Applying a "straightforward" reading of the Equal Access to Justice Act, the Sixth Circuit overturned the district court's ruling, finding that both elements of the Act had been met. The government's initial demand was substantially in excess of the final judgment, which amounted to less than 1% of the demand. Moreover, the damages the government sought to recover—$1.66 million for the defendant's $9,900 underpayment of electricians—were "fairyland rather than actual."  Responding to DOJ's argument that the electrical services were rendered valueless by the underpayment, the appellate court explained that the government clearly "benefits from that work every minute of every day." The government's damages claims was therefore clearly unreasonable.
In response to the government's argument that a fee award in this case would have a "chilling effect" on its efforts to vigorously enforce the FCA, the Sixth Circuit quipped:  "One should hope so."
The case is United States ex rel. Wall v. Circle C Constr., LLC (Aug. 18, 2017).