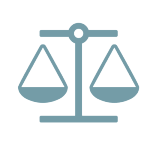 5th Circuit Holds that CFPB's Funding Mechanism is Unconstitutional
The Fifth Circuit Court of Appeals recently held that the CFPB's novel agency funding mechanism was unconstitutional, which therefore required the court to strike down the CFPB's 2017 Payday Lending Rule.
The case was brought by an industry trade group which represented payday lenders to challenge the Payday Lending Rule.  Among other challenges, the trade organization argued that the CFPB's unique funding mechanism was unconstitutional.  Most government agencies are funded through annual appropriations by Congress, as the executive branch generally cannot spend money except as authorized by the legislative branch.  The CFPB's funding mechanism, however, allows the agency to demand that the Federal Reserve give the CFPB up to 12% of the Federal Reserve's budget to fund the CFPB.  Notably, the Federal Reserve's budget is also not funded by direct congressional appropriations, but is primarily funded through interest on government securities that it acquires as part of its operations and by assessments on the banks it supervises.
The court found that this procedure cuts Congress out of the appropriations process for the agency and adds a double layer of insulation, since the CFPB receives its funds from another agency which is also not subject to regular appropriations. Further, while the Federal Reserve must normally turn over funds in excess of certain amounts that it receives to the Treasury, there is no comparable proviso for the CFPB, which further reduces the CFPB's accountability to Congress. And, while there were a few other agencies like the Federal Reserve that had self-funding mechanisms, the CFPB's authority to draw its own funding from one of these other self-funded agencies was unique. Combined with the CFPB's significant legal authority, the court concluded that the CFPB's one-of-a-kind funding mechanism was unconstitutional.
The court then considered what remedy to provide. The CFPB could not have taken the actions to promulgate the challenged Payday Lending Rule, and lacked any other means to promulgate the rule, but for having the unconstitutionally appropriated funds. The court thus found that the plaintiffs were harmed by the CFPB's improper use of unappropriated funds to conduct the rulemaking at issue, and vacated the Payday Lending Rule as the product of the Bureau's unconstitutional funding scheme.
Notably, the court rejected several other challenges to the rule based on the Administrative Procedure Act, rulemaking requirements, and whether the rule could be ratified after the Director's removal-for-cause protection was struck down by the Supreme Court. While the rule was otherwise generally sound and would have been within the CFPB's authority to promulgate, it could not stand due to the agency's unconstitutional funding mechanism.