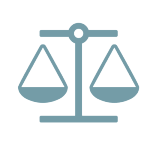 5th Circuit Grants Petition to Appeal the Constitutionality of the CFPB
The U.S. Court of Appeals for the Fifth Circuit recently granted a petition for permission to appeal a district court order upholding the constitutionality of the CFPB.  The question certified for appeal:  Does the structure of the CFPB violate Article II of the Constitution and the Constitution's separation of powers?
The appeal arises from an action brought in federal court by the CFPB against a check-cashing and lending company.  The CFPB has alleged Consumer Financial Protection Act (CFPA) violations of engaging in "abusive acts or practices" and/or "deceptive acts or practices" with respect to the company's check cashing services and payday loans.  The company moved for judgment on the pleadings of the case arguing, among other things, that the action was void because the structure of the CFPB is unconstitutional, and therefore the CFPB lacked authority to bring the action.  The District Court for the Southern District of Mississippi denied the company's motion, but certified the question at issue for an interlocutory appeal.
The case is CFPB v. All American Check Cashing, Inc., et al., No. 18-90015 (5th Cir.).