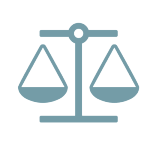 4th Circuit Upholds Dismissal of ADA Website Case Based on Lack of Standing
On January 3, 2019, the U.S. Court of Appeals for the Fourth Circuit upheld the dismissal of a lawsuit against the Department of Labor Federal Credit Union, finding that the plaintiff in this case did not have standing to bring the suit under the ADA.  The plaintiff alleged that the credit union's website did not meet private industry standards for accessibility.  The panel held that standing requires that a plaintiff have suffered a past injury that was concrete and particularized, and face the imminent threat of future harm.  The Court concluded that the plaintiff met none of these requirements because he was ineligible as a matter of law to use the services of the credit union by not being a current or former employee of the DOL.
The plaintiff, who is visually impaired, claimed that the credit union's website prevented his screen reader from describing images and navigating to linked content.  Also, he claimed that "redundant links" forced him to take additional unnecessary steps to use the site and that the absence of "form labels" prevented him from meaningfully utilizing the website.  The complaint sought injunctive relief as well as costs and attorney's fees.  The lower court granted the credit union's motion to dismiss for lack of standing.
On appeal, the Court found the harm plaintiff suffered when he was unable to use the credit union's web site was not concrete but abstract because he was already barred by law from using the services offered by the defendant and its website.  "[Plaintiff] is not a member of the Credit Union, he is not eligible to become a member of the Credit Union, he has no plans to become eligible to be a member of the Credit Union, and no action we take could possibly make him eligible to become a member of the Credit Union. Under these specific circumstances there can be no injury in fact."  Thus, the judgment of the lower court was affirmed.