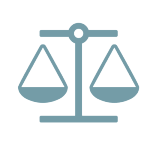 3rd Circuit Affirms Dismissal of TILA Class Action Suit
The Third Circuit recently affirmed the New Jersey District Court's dismissal of a class action suit for failing to state a TILA violation. The plaintiff's allegations failed because neither TILA nor Regulation Z requires itemization of each component of a credit card's renewal fee.
The plaintiff held a credit card account issued by the defendant. The cardmember agreement disclosed an annual membership fee to be charged once a year, calculated as the sum of $450 for the primary credit card account, plus $75 for each additional card issued. Because the plaintiff had opted for the additional card, it was undisputed that the total annual fee should be $525. However, the renewal notice did not individually itemize the two components of the fee. The plaintiff claimed that had he known that he could renew just the primary card for $450 without the additional card's fee, he would have only paid that amount. The plaintiff sought $1 million on behalf of himself and the putative class or up to $5,000 in individual statutory damages.
First addressing whether the plaintiff had standing to bring the suit, the court found that the plaintiff had adequately alleged an injury in fact that was fairly traceable to the conduct of the defendant and that the injury was likely to be redressed by a favorable decision. The court found that the financial harm of the $75 economic injury derived from paying the full $525 renewal fee satisfied the injury in fact requirement and was traceable to the defendant's actions. For these reasons, the plaintiff was deemed to have established Article III standing.
However, the plaintiff's suit failed to allege any violation of TILA or its implementing regulation, Regulation Z. While there is a requirement that renewal notices must disclose any annual or periodic fees, there is no itemization requirement for the fees. The court noted that there were itemization requirements in regulations governing periodic disclosures, but similar language was missing for renewal notices. Because the regulation used specific language in one provision governing itemization but not in the other, the court presumed that different meanings were intended. Without any regulatory language requiring itemized disclosure in renewal notices, the court affirmed the district court's dismissal.