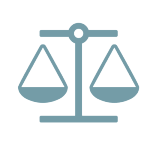 11th Circuit Finds Battle of Experts Insufficient for Falsity on FCA Claims
The Eleventh Circuit Court of Appeals recently ruled that falsity under the False Claims Act (FCA) cannot be demonstrated merely by the difference in opinions between medical experts.
The defendants-appellees are a network of hospice facilities (hospice provider) across nineteen states that bill Medicare for end-of-life care. For a hospice claim to be eligible for Medicare reimbursement, the patient's physician and the medical director of the hospice provider must each certify that the patient is terminally ill. In this case, three former employees alleged that the hospice provider knowingly submitted unsubstantiated Medicare claims in violation of the FCA. The Government intervened and alleged that the hospice provider certified patients as eligible for Medicare's hospice benefit that were not terminally ill based on erroneous medical provider's clinical judgments that those patients were terminally ill.
The FCA requires the plaintiff to prove, among other elements, that the defendant made a false statement. The Government sought to show that the hospice provider violated the FCA by presenting a medical expert's testimony that, in his opinion, the patients were ineligible for the hospice benefit at the time the hospice provider was reimbursed for the patient's care. The hospice provider offered directly opposing medical expert testimony.
Following the jury returning a decision largely against the hospice provider, the district court, in response to a motion for judgment as a matter of law, agreed with the hospice provider that the court articulated the wrong legal standard in the jury instructions. The district court decided that the proper jury instructions would have advised that a falsity claim under the FCA requires proof of an objective falsehood and that a difference of opinions between physicians is not enough to show falsity.
After ordering a new trial, the district court decided to grant summary judgment in favor of the hospice provider reasoning that the Government could not prove the falsity element under the FCA because it presented no evidence of an objective falsehood.
The Eleventh Circuit affirmed the district court's grant of a new trial, agreeing that the original jury instructions were inadequate and agreeing with the legal standard adopted after the verdict. The Court stated that a medical expert's opinion could be considered objectively false if the speaker does not hold that opinion, if no reasonable physician would hold that opinion, or if the physician did not exercise a judgment. The Court vacated the post-verdict grant of summary judgment reasoning that the Government should have been able to rely on the entire record, including evidence presented at summary judgment, in making its falsity claim for hospice benefits.