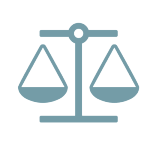 11th Circuit Finds Bank's Disclosure of Calculation of Overdraft Fees Ambiguous
The Eleventh Circuit concluded that a bank's contract agreements were ambiguous in communicating which method the bank would use to calculate a customer's available balance in assessing overdraft fees. The Eleventh Circuit reversed the district court's dismissal of the case and remanded for further proceedings.
Regulation E requires financial institutions to secure a consumer's affirmative consent to overdraft services through an opt-in notice. The opt-in notice is to be provided separately and must be substantially similar to Model Form A-9, which is provided by the Federal Reserve. This form does not require disclosure of which calculation method will be used in assessing overdraft fees. According to the EleventhCircuit's opinion, in determining whether a customer's transaction results in an overdraft, financial institutions generally use the ledger balance method or the available balance method. The ledger balance method takes into account settled transactions. The available balance method considers settled transactions and authorized-but-not-yet-settled transactions.
The plaintiff alleged that the defendant wrongfully charged it overdraft fees on two occasions. The defendant alleged that it provided the plaintiff with two agreements (the "Opt-In Agreement" and the "Account Agreement") which unambiguously stated that the bank would use the available balance in calculating and imposing overdraft fees. The district court granted the defendant's motion to dismiss all claims. The plaintiff, who brought the case as a consumer class action, challenged the district court's dismissal of claims for: (i) breach of contract; (ii) breach of the implied covenant of good faith and fair dealing; and (iii) violation of Regulation E of the Electronic Fund Transfer Act (EFTA).
The Eleventh Circuit interpreted the two agreements provided to the plaintiff and concluded that the plain language of the agreements was ambiguous as to which method was to be used in assessing overdraft fees and that such agreements remained ambiguous after considering the applicable canons of contract construction. Therefore, the parties' intent is a question for the jury, and the district court erred in dismissing the claims.
In addition, the defendant argued that because it used Model Form A-9, it was protected by a safe harbor provision that insulates financial institutions from liability when financial institutions use the model form's clauses to describe its services. The Eleventh Circuit concluded that the safe harbor does not apply to the defendant because the safe harbor protects financial institutions from claims based on the means by which the institutions communicate their policies, not their failures to make adequate disclosures.